Projects
Centurion Electric Ltd has worked closely on some state of the art design and installation projects. Since our inception, we have successfully completed projects from Alaska to Chile. We will travel to site to assure our products are installed and commissioned correctly, and won't leave until the customer is completely satisfied.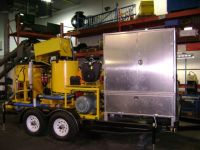 Over the years, Centurion Electric has been very fortunate to have been involved in some very interesting, and exciting projects.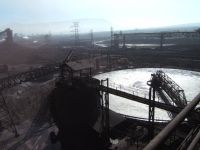 Sub-Com is the trade mark name for submerged combustion. A proprietary technology that immerses a natural gas flame in a solution to provide a very efficient means for heating the solution. This technique for heating is used in many industries from logging to mining, film developing and waste water treatment.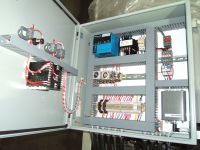 Centurion Electrics panel building facility is set up to manufacture your panels as efficiently as possible.
Centurion Electrics shop is designed to provide the easiest solution to your custom control panel needs. We will design and layout your panel, then once it is approved to your likeing, continue with the assembly and testing. We offer the customer access at any point during these stages to assure you are getting exactly what you want. All panels come complete with a full set of drawings and a copy of any programs if applicable.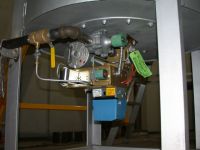 Thermal oxidation is the burning of impurities using heat and excess oxygen to eliminate smoke and odours from many processes.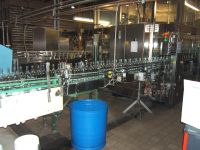 Centurion Electric has a great deal of experience in every aspect of can and bottle line operations. From de-palatizing to packaging, receiving filling and batching. Along with our consultants, we can provide you anything your plant requires. Contact us to find solutions to any of your problems.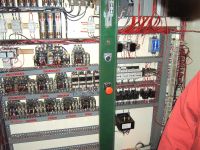 Dry goods / liquids handling and transportation solutions.
Since our inception, we have been very involved in the food and beverage industry. Centurion Electric has a very healthy and long standing relationship, with many of the major players in Vancouver. We have assisted in the design and installation of some of the state-of-the-art packaging and transportation systems used in the industry to date. From batching and blending, to weighing and transporting, conveying and packaging, we could offer many solutions to your facility.